There are now more than 1350 ICT transactions (Dutch Market) available in the vppipeline transaction register. This includes 189 framework agreements. Framework agreements often consist of multiple lot's (percelen) and are sometimes awarded to multiple providers. The 189 framework agreements registered in vppipeline consist of 994 underlying contract awards (these are not included in the 1350 total transaction count).
80% of all transactions have a disclosed expiration date, 281 transactions will expire before 2017.
The graph below shows how many contracts expire in which quarter.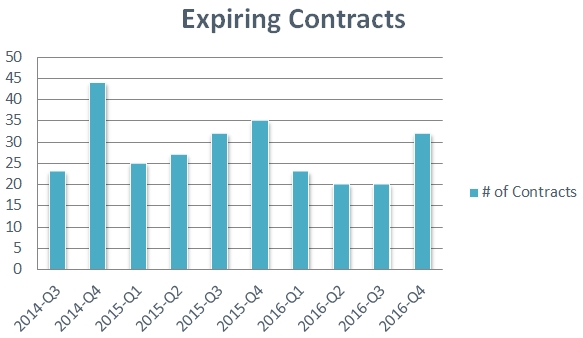 A breakdown by the contracted services is provided in the next graph.
Please note that a single contract often includes multiple services.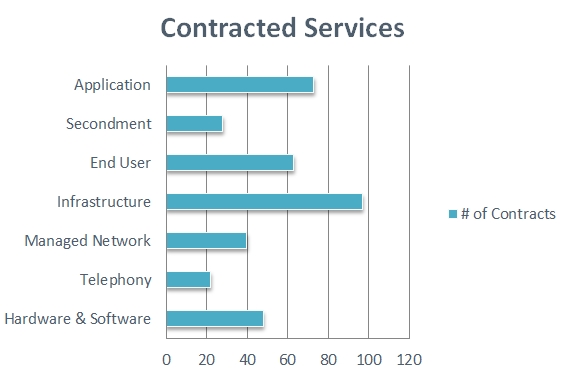 Use the online expiration calendar function to analyse expirations for a specific industry. Narrow down by customer, contracted services and timing. Click on any contract to see all disclosed contract details and read relevant publications (subscribers). www.vppipeline.com
New Functionality @vppipeline
Recently a new feature has become available, VPPipeline now provides an overview of all identified and registered transactions during the past 30 days. This overview will appear automatically after login.
A perfect way to see if you missed something significant happening in the market recently.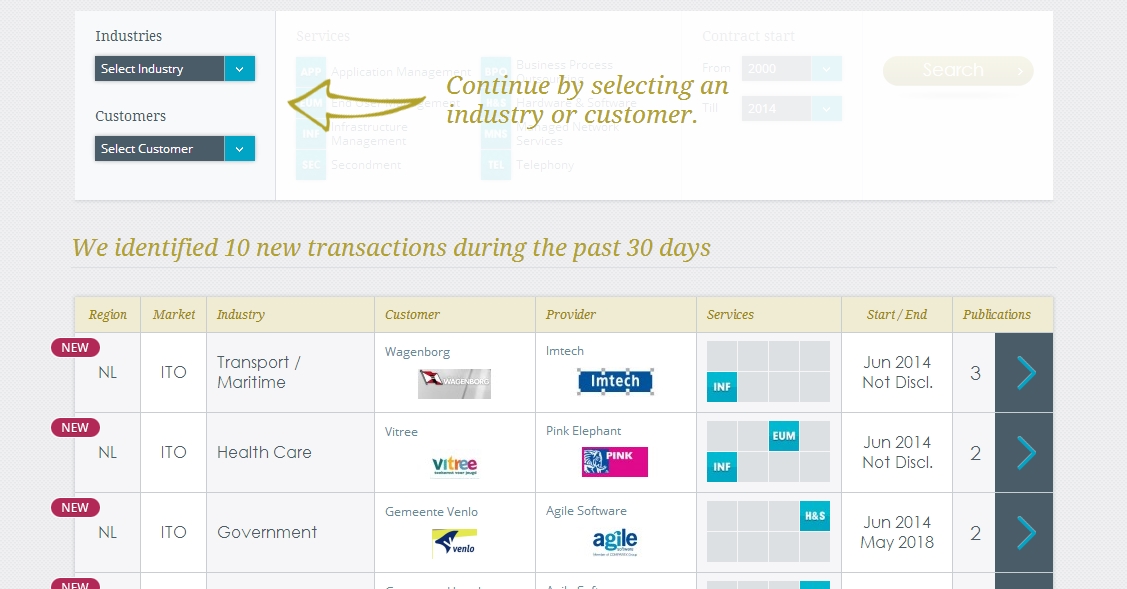 We will continue to improve, extend and complete the transaction register on a continuous basis. Our subscribers have access to all transactions, publications, the expiration calendar and all other features of vppipeline.com.