183 contracts expire within 24 months ...

There are now more than 860 ICT Outsourcing contracts (Dutch Market) available in the vppipeline transaction register, 183 of them expire within the next 24 months. In the graph below you can see how many contracts expire when.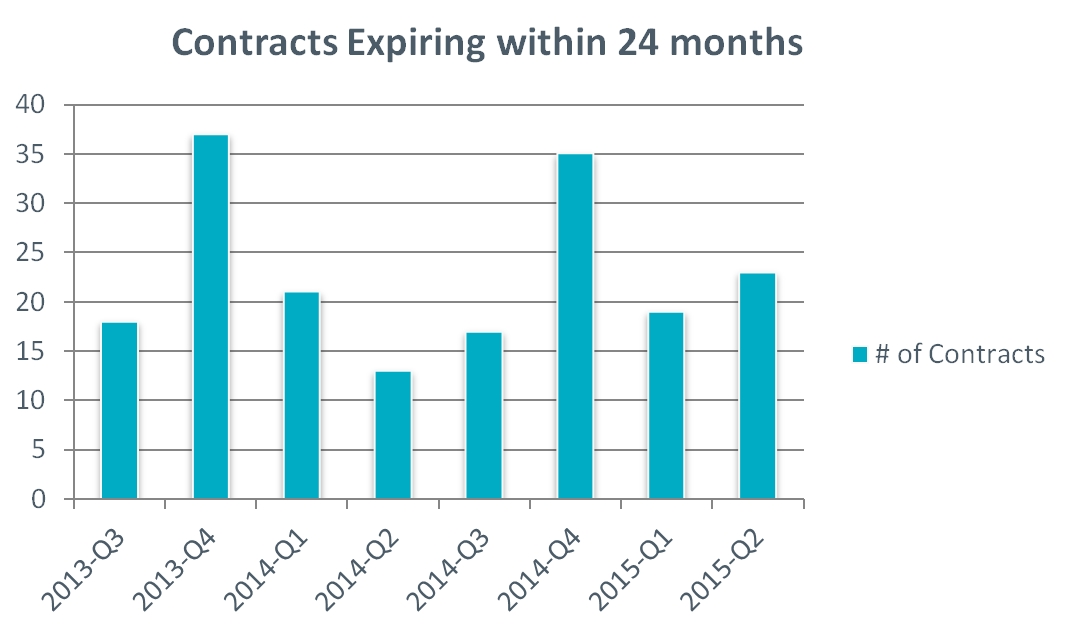 An analysis of the contracted services on these expiring contracts results in the graph below (please note that sometimes multiple services are contracted).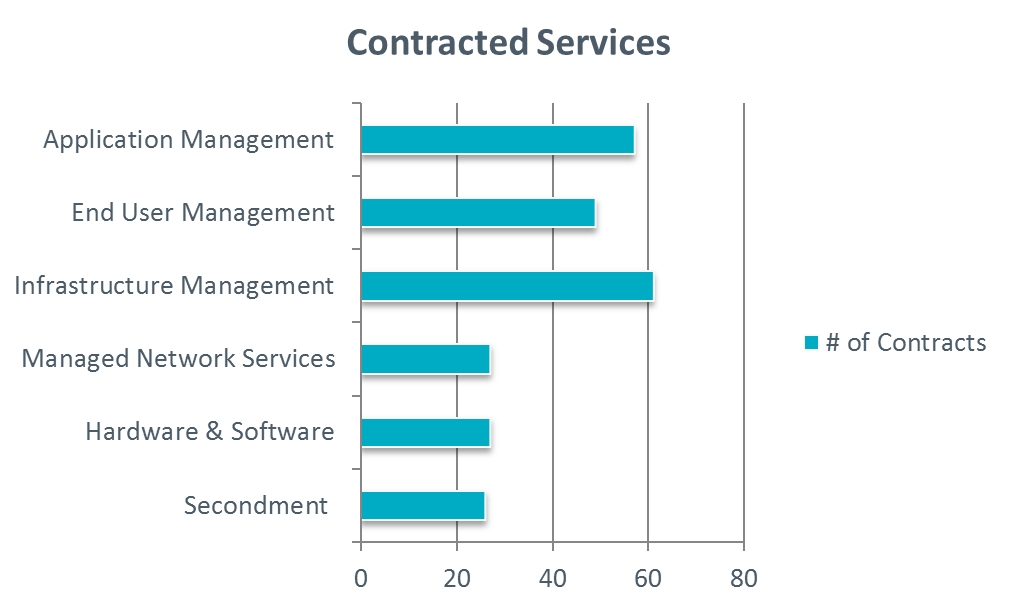 Login to www.vppipeline.com and use the calendar function to analyse expiring transactions in full detail for a specific industry or customer (subscribers).

New Functionallity @vppipeline
A new feature is now available which will improve the presentation of Framework Agreements, Subcontracting and Consortia . It is now possible to define multiple lot's ("percelen") and assign one or more providers to a lot. Below an example from www.vppipeline.com.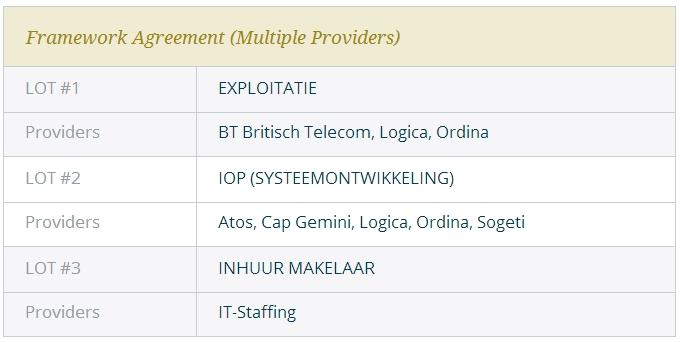 We will continue to improve, extend and complete the transaction register on a continuous basis. Our subscribers have access to all transactions, publications, the expiration calendar and all other features of vppipeline.com.