During 2013, VPPipeline identified and registered 165 transactions in the Dutch region, including 31 multi-provider framework agreements.
We counted 64 providers serving 128 different customers in the private and public sector.
50% of the identified disclosed transactions (excluding framework agreements) are delivered by 15 providers (ATOS, Capgemini, Centric, CGI, Detron, Fujitsu, Imtech, KPN, Mybrand, Ordina, PQR, Scholten Awater, Tele2, T-Systems and Valid).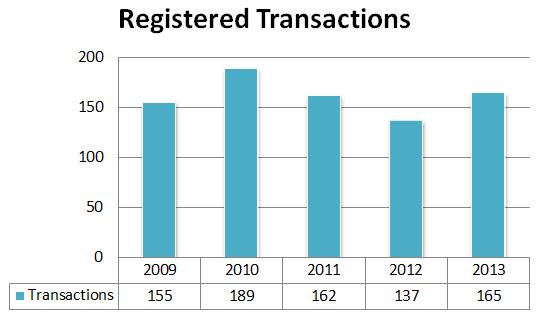 39% of the disclosed transactions relate to (central) government EU tendering contract awards.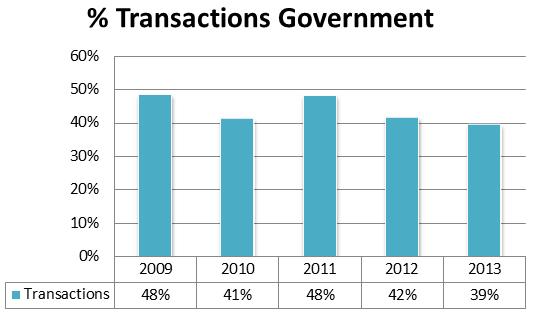 For 82% of the transactions the contract timing was disclosed and for 36% of the transactions the TCV (Total Contract Value) indication was disclosed.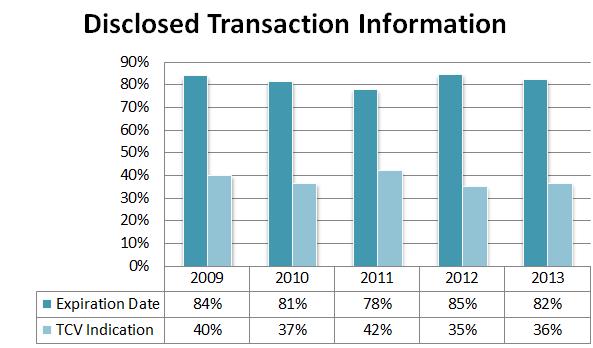 The top-5 deals (start-date 2013) with the largest disclosed TCV indication :
Royal Dutch Shell and AT&T , € 1b
Royal Dutch Shell and T-Systems, € 975m
Kadaster and Capgemini, > € 100m
Gasunie frameworkagreement, € 80m - € 100m
Belastingdienst framework agreement > € 75m
For contract details and relevant publications, click on the links above (after login).
Registered users receive the Recent Transactions Report every quarter. You will find these quarterly reports here.
In case you would like to receive any special reports, please contact us.
VPPipeline, the most complete outsourcing transaction register of the Netherlands.